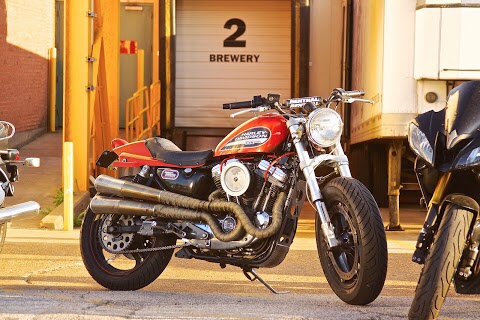 Custom Harley Flat Tracker
Custom Harley Flat Tracker. it looks better muddy; chrome is for posers.
My alternate Evel Knievel ego.
It definitely stands out in a sea of chrome and bling
Custom Harley Flat Tracker - A work in progress
Building a vintage bobber - 1982 XJ750
It really ties the room together!
Custom skid plate I fabricated for the Harley Flat Tracker build.
Dine' Metalworks built Harley Flat Track style bike.
Riding a Quarry near Eminence, MO, on a Dine' Metalworks built Yamaha Bobber.
HD Flat Track Bike. Buell front end.
Getting ready to ride. Yamaha XJ750 Bobber.
Building the Harley Flat Track bike.
The old garage before moving; I needed more space!!
Doing a burnout at a bike night on the Harley Flat Tracker bike.
Harley Flat Track build at a Vintage Bike Night
Evile Knevel Halloween costume!